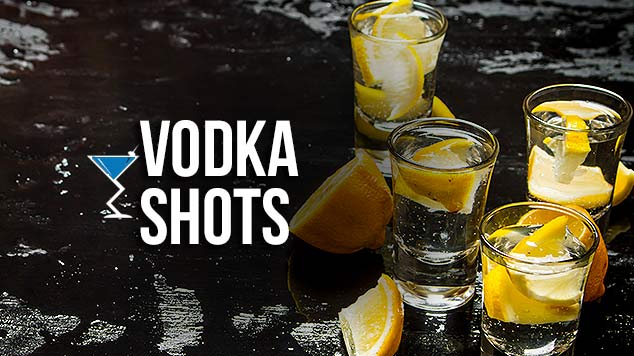 Vodka Cocktail Recipes & Drink Recipes
Here are our most popular Vodka Cocktails, Vodka Shots & Mixed Drinks.
Vodka is the best spirit to keep around at all times and it is the most popular base spirit for cocktails. Our collection of Vodka Cocktails & Vodka Shot recipes are some of the most popular cocktails around. Get your party started with these Vodka based drink recipes below.
It is also commonly used in cocktails and mixed drinks, such as the Caesar, Bloody Mary, Screwdriver, Sex on the Beach, Moscow Mule,White Russian, Black Russian, Vodka tonic, and in a Vodka Martini.
Top Vodka Cocktail Recipes
Popular Vodka Cocktail Recipes
More Vodka Shot Recipes