-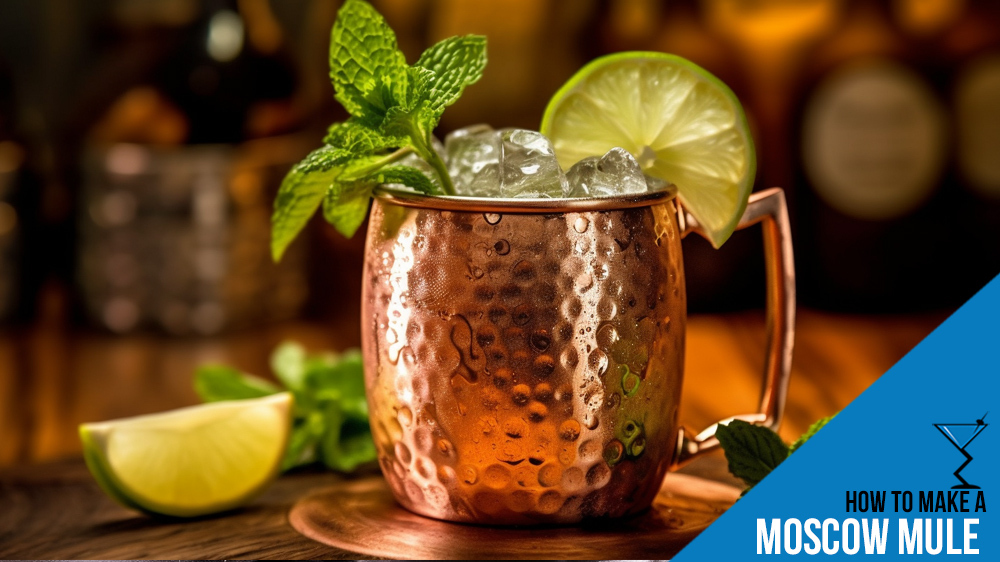 The Moscow Mule is a beloved classic cocktail known for its refreshing and easy-to-make nature. Combining vodka, ginger beer, and lime, this drink can be served in the iconic copper mug or any other glassware available. Using high-quality vodka and flavorful ginger beer is key to achieving the perfect balance of spice and citrus. Whether enjoyed on a hot summer day or any time of the year, the Moscow Mule offers a revitalizing choice.
In 1941, the Moscow Mule was created by John Martin, who sought to promote Smirnoff vodka, and Jack Morgan, a bar owner looking to use up excess ginger beer. The addition of lime completed the harmonious blend of flavors. The origins of the copper mug remain a mystery, but its eye-catching appeal added to the cocktail's popularity. Today, the Moscow Mule remains a timeless favorite, with its simple yet delightful combination of vodka, zesty ginger, and tart lime.
This recipe stays true to the refreshing roots of the Moscow Mule while bringing it into the modern era. With its easy preparation and uncomplicated ingredients, this cocktail is perfect for any season and is sure to please any palate.
Ingredients – What's in it?
Adjust Servings
1
serving
Instructions – How to make it:
Fill a chilled highball glass with ice cubes.

Add Vodka and lime juice.

Top up with ginger beer. Garnish with lime.
Nutrition
Calories:
163
kcal
|
Carbohydrates:
9
g
|
Protein:
0.2
g
|
Fat:
0.04
g
|
Saturated Fat:
0.004
g
|
Polyunsaturated Fat:
0.01
g
|
Monounsaturated Fat:
0.004
g
|
Sodium:
2
mg
|
Potassium:
43
mg
|
Fiber:
0.3
g
|
Sugar:
7
g
|
Vitamin C:
14.9
mg