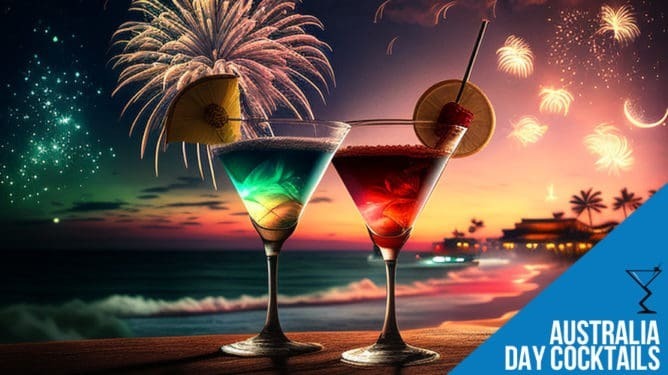 Australia Day Cocktails & Drink Recipes
Australia Day is the official National Day of Australia, were we all like to celebrate all things Australian. We have put together a great list of Australia Day Cocktails / Shots and Punches to help give you some Australia Day Cocktail and drink Ideas to help you celebrate and party on Australia Day.
We hope you enjoy your Australia Day holiday and safely party the day away. You might also like our Dirty Names Cocktail recipes.
Australia Day is celebrated annually on 26 January, the day commemorates the arrival of the First Fleet at Sydney Cove in 1788, Australia Day is an official public holiday in every state and territory of Australia, and is marked by the Order of Australia and Australian of the Year awards, along with an address from the Prime Minister.
Be sure to enjoy you day with these great Australia Day Cocktails and Recipes.
Australia Day Cocktails & Drinks