-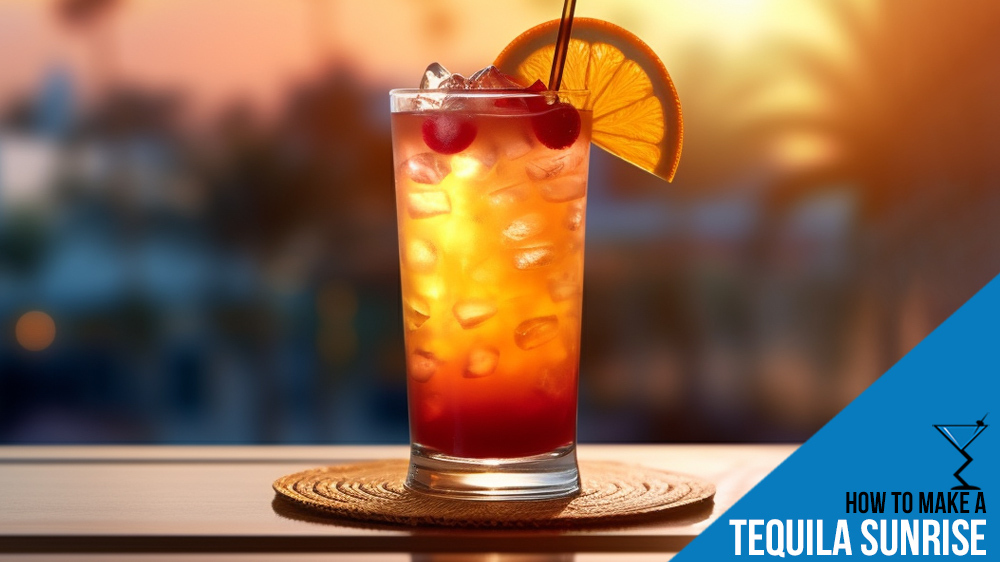 The Tequila Sunrise is a visually stunning cocktail that captures the essence of a summer sunrise. Created in the 1970s at the Trident bar in California, it gained fame when a member of the Rolling Stones discovered it and the band began ordering it during their 1972 tour. Jose Cuervo featured the recipe on their tequila bottles, and the Eagles released a song titled "Tequila Sunrise," further boosting its popularity.
This classic drink requires only three ingredients: tequila, grenadine, and orange juice. It is served unmixed in a highball glass, allowing the layers of color to shine through. The tequila and orange juice are added first, followed by the grenadine, which sinks to the bottom, creating a beautiful red base.
While the Tequila Sunrise is easy to make, attention to detail is important to achieve its signature look. Using fresh orange juice and homemade grenadine enhances the flavor and adds depth to the cocktail. So, whether you're a rock star or not, indulge in the sweet and refreshing taste of the Tequila Sunrise whenever you crave a delicious and vibrant drink. Don't forget to set the mood by playing some iconic tunes from the '70s.
Ingredients – What's in it?
Adjust Servings
1
serving
Instructions – How to make it:
Fill a chilled highball glass with ice cubes.

Add orange juice and tequila.

Float grenadine.

Garnish with orange and a cherry
Nutrition
Calories:
148
kcal
|
Carbohydrates:
19
g
|
Protein:
1
g
|
Fat:
0.2
g
|
Saturated Fat:
0.03
g
|
Polyunsaturated Fat:
0.05
g
|
Monounsaturated Fat:
0.04
g
|
Sodium:
3
mg
|
Potassium:
240
mg
|
Fiber:
0.4
g
|
Sugar:
15
g
|
Vitamin A:
200
IU
|
Vitamin C:
81.7
mg