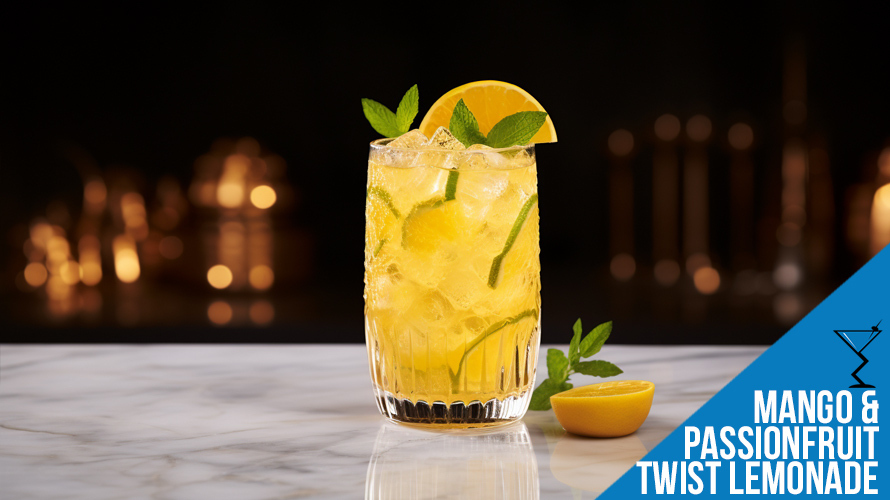 Unwind with the Island Breeze Lemonade, a harmonious blend of tropical flavors and classic lemonade. This cocktail features the exotic Smirnoff Mango & Passionfruit Twist, brightening your day with every sip.
Ingredients – What's in it?
50

ml

Mango & Passionfruit Vodka

150

ml

Lemonade

Lime & Mango Slices for Garnish
Adjust Servings
1
serving
Instructions – How to make it:
Ice the Glass: Start by filling a tall glass with ice cubes to keep your cocktail refreshingly cold.

Pour the Spirits: Add 50 ml of Smirnoff Mango & Passionfruit Twist to the glass.

Add the Lemonade: Pour 150 ml of lemonade over the flavored vodka.

Stir It Up: Use a stirrer to gently mix the ingredients together, blending the tropical flavors with the lemonade.

Garnish: Add slices of lime and mango to the glass for a burst of color and added flavor.

Serve: Your Island Breeze Lemonade is ready to be enjoyed. Take a sip and let the tropical vibes roll in.
Flavor Profile:
Tropical, Fruity, Bold
Occasion:
Perfect for parties, outdoor gatherings, or whenever you need a mini-vacation in a glass.
Get ready to sip your way to a tropical escape! 🍹🏝 Cheers!
Nutrition
Calories:
76
kcal
|
Carbohydrates:
19
g
|
Sodium:
10
mg
|
Sugar:
18
g