-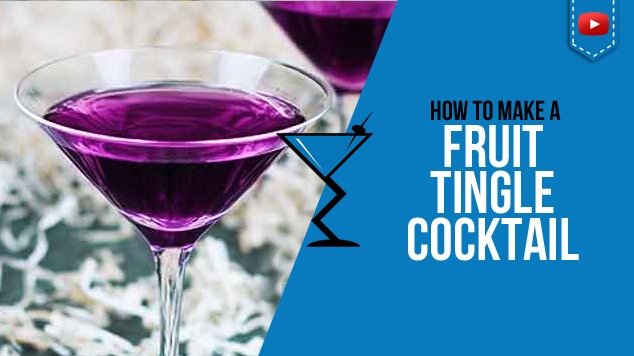 The Fruit Tingle cocktail is a popular summer or spring cocktail. It has a fruity taste similar to the old fruit tingle lollies and candy. This is a refreshing and easy to drink, the tastes comes from the mix of Blue Curacao, Raspberry cordial or grenadine and lemonade.
It can be purple or blue in colour depending on how much grenadine you add.
If you're like me you will remember these lollies as a kid, and this fruit tingle cocktail will sure bring back those memories.
Ingredients – What's in it?
Adjust Servings
1
serving
Instructions – How to make it:
Pour Blue Curacao over ice in a tumbler glass

Add raspberry cordial or grenadine and lemonade at the same time so that the combined effect mixes the drink.

Tastes like the lollies called Fruit Tingles.
Nutrition
Calories:
229
kcal
|
Carbohydrates:
28
g
|
Protein:
1
g
|
Fat:
1
g
|
Saturated Fat:
1
g
|
Sodium:
10
mg
|
Sugar:
22
g
Fruit Tingle Cocktail
A fruit tingle cocktail is a refreshing and delicious mixed drink that combines the sweet flavors of blue curaçao, raspberry cordial, and lime juice with vodka. Perfect for sipping at parties, special occasions, or any time you want a fruity treat, this colorful cocktail is sure to be a hit with friends and family.
To make a fruit tingle cocktail, simply mix together equal parts vodka, blue curaçao, raspberry cordial, and lime juice, and serve over ice. Garnish with a slice of lime and a maraschino cherry for an extra touch of sweetness and color.
Whether you're a seasoned mixologist or just starting out in the world of cocktails, this easy-to-make drink is a great choice for any occasion.
Similar Drinks to the Fruit Tingle Cocktail you might also like:
These cocktails all feature fruity flavors and are often served over ice, making them similar to a fruit tingle in taste and presentation. They can be enjoyed at parties or as a refreshing drink on a hot day.