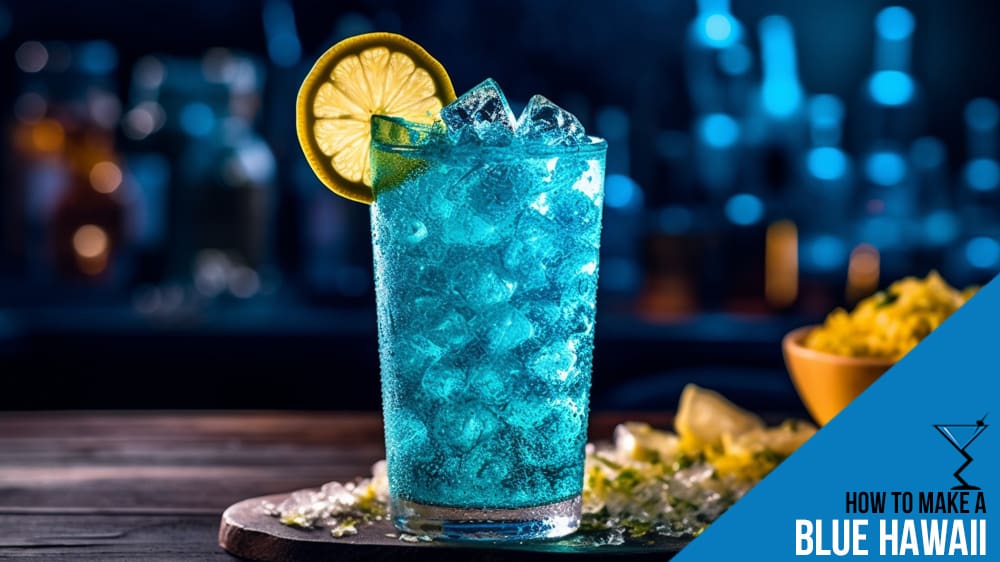 The Blue Hawaii cocktail traces its origins back to the Kaiser Hawaiian Village in Honolulu. In 1957, bartender Harry Yee was approached by a representative of Bols who wanted a drink featuring their blue curaçao liqueur. After experimenting, Yee crafted a delightful blend of rum, vodka, blue curaçao, pineapple, and sweet-and-sour mix, resulting in the iconic blue-colored cocktail we know today.
Traditionally, the Blue Hawaii is shaken with ice and strained into a tall glass, but blending all the ingredients together is also an option. Both methods offer a refreshing taste, with the frozen version providing extra relief on hot days.
While you can use bottled sweet-and-sour mix, creating your own is a simple way to elevate the cocktail's freshness. All you need is sugar, water, and lime juice to make a homemade sweet-and-sour mix.
The Blue Hawaii has gained recognition in popular culture, becoming synonymous with the Aloha State. Yee himself named the drink, inspiring the title of the 1961 Elvis Presley film. While variations exist, such as the Blue Hawaiian with crème de coconut, this authentic recipe remains a must-try for those seeking the true Blue Hawaii experience.
Indulge in the tropical paradise of the Blue Hawaii and enjoy its vibrant colors and delightful flavors. Whether you're sipping it in Honolulu or recreating the experience at home, this cocktail is a taste of Hawaiian hospitality. Cheers! ??
Ingredients – What's in it?
Adjust Servings
1
serving
Instructions – How to make it:
Pour all ingredients into a shaker and shake thoroughly. Pour over crushed ice in a highball glass. and serve. . We present to you the Blue Hawaii Cocktail. Served in a Highball Glass
Nutrition
Calories:
204
kcal
|
Carbohydrates:
22
g
|
Protein:
1
g
|
Fat:
1
g
|
Saturated Fat:
1
g
|
Polyunsaturated Fat:
1
g
|
Monounsaturated Fat:
1
g
|
Sodium:
5
mg
|
Potassium:
149
mg
|
Fiber:
1
g
|
Sugar:
18
g
|
Vitamin A:
6
IU
|
Vitamin C:
19
mg
|
Calcium:
13
mg
|
Iron:
1
mg