-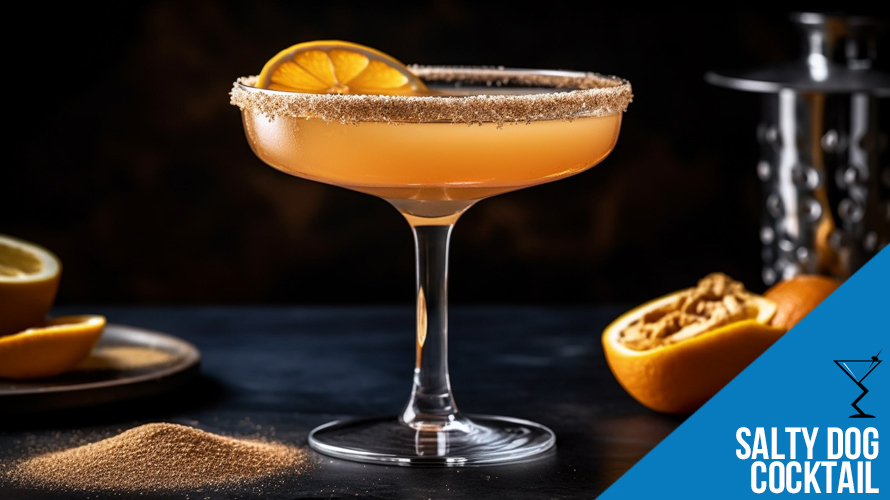 Despite its name, the Salty Dog is a cocktail that offers a friendly and approachable drinking experience. This classic drink is a variation of the Greyhound, a cocktail consisting of gin or vodka mixed with grapefruit juice. What sets the Salty Dog apart is its salted rim, which gives the drink its unique identity.
The Greyhound cocktail dates back to at least 1930 when it appeared in Harry Craddock's "Savoy Cocktail Book." Originally a simple combination of gin, grapefruit, and ice, the Greyhound has remained relatively unchanged over the years. However, the public's preference for vodka over gin has led to variations of the cocktail, including the Salty Dog. The addition of a salted rim and a new name distinguishes this savory twist on the classic.
The Salty Dog is believed to have emerged in the 1950s, possibly credited to a gentleman named George Jessel. Its purpose was to balance the tart and bitter notes of grapefruit by incorporating salt. Salt is not only used for seasoning food; it is also a popular ingredient in cocktails. Whether applied to the rim or added to the drink itself, salt brings together the various components of cocktails like the Salty Dog, Margarita, and Paloma.
When making a Salty Dog, it's important to choose your ingredients wisely. Since the cocktail only consists of two liquid components, the quality of your chosen spirit and grapefruit juice is paramount. Opt for a good-quality gin or vodka, as the base spirit will be discernible in each sip. Freshly squeezed grapefruit juice will provide a more vibrant and flavorful citrus profile, avoiding the overly sweet or artificial taste often found in packaged alternatives.
Ingredients – What's in it?
Adjust Servings
1
serving
Instructions – How to make it:
Pour ingredients into a highball glass over ice cubes. stir well. and serve.
Nutrition
Calories:
163
kcal
|
Carbohydrates:
16
g
|
Protein:
1
g
|
Fat:
0.1
g
|
Sodium:
593
mg
|
Potassium:
230
mg
|
Fiber:
0.1
g
|
Sugar:
16
g
|
Vitamin A:
10
IU
|
Vitamin C:
38
mg
|
Calcium:
12
mg
|
Iron:
1
mg