-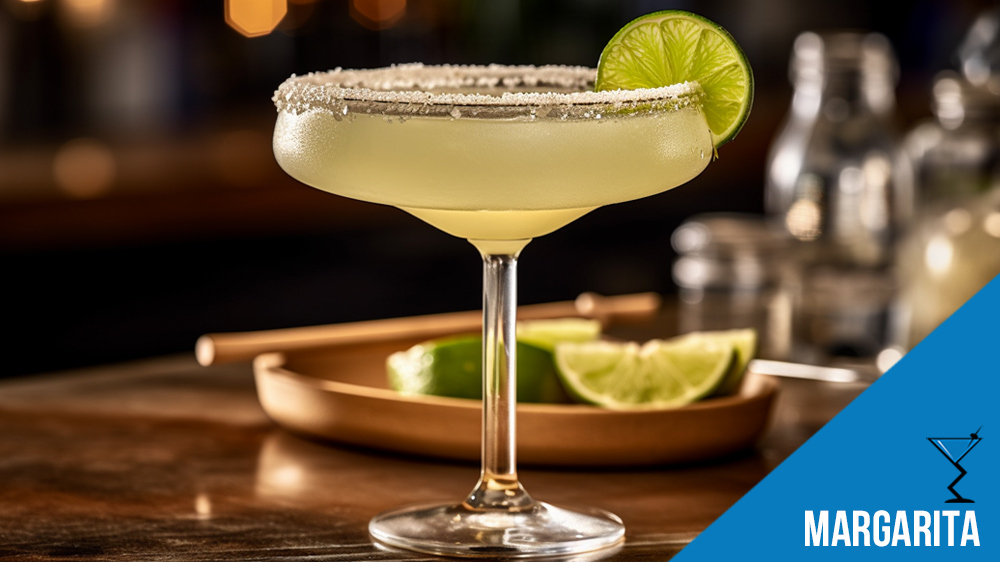 The Margarita is a beloved and widely popular cocktail in North America. Its combination of tangy lime, sweet orange liqueur, and distinctive tequila flavor has made it a timeless classic in the sour cocktail category. The origins of the Margarita, however, are somewhat uncertain.
One account suggests that a Dallas socialite mixed blanco tequila, Cointreau, and lime juice for her guests in Acapulco, Mexico, back in 1948. Others believe that the Margarita evolved from the Daisy cocktail, which follows a similar template of spirits, citrus, orange liqueur, and soda. By omitting the soda and using tequila, the Margarita emerged. Regardless of its exact origins, the Margarita has become a beloved drink.
When making a Margarita, it's important to choose a quality tequila. Opt for a blanco tequila made from 100% blue agave. Avoid mixto tequila, which contains mystery sugars. Using fresh lime juice instead of premade sour mix is highly recommended for a superior Margarita.
Traditionally, orange liqueur has been a signature ingredient in Margaritas. However, variations of the classic recipe have introduced alternatives. Agave syrup is a common substitute for orange liqueur, as seen in the popular Tommy's Margarita created by Julio Bermejo in the '90s.
While there are debates about the Margarita's origins and various preferences such as salted rims or blended versus frozen, triple sec versus Cointreau or Grand Marnier, this version presents a tried-and-true recipe for the best Margarita you can make. Memorize it, and you'll always impress with your Margarita-making skills.
Ingredients – What's in it?
Adjust Servings
1
serving
Instructions – How to make it:
Rum the rim of a cocktail glass with lime juice and dip in salt. Shake all ingredients with ice strain into the glass and serve.

Served in a Cocktail Glass
Nutrition
Calories:
302
kcal
|
Carbohydrates:
32
g
|
Protein:
1
g
|
Fat:
1
g
|
Saturated Fat:
1
g
|
Sodium:
20
mg
|
Potassium:
61
mg
|
Fiber:
1
g
|
Sugar:
30
g
|
Vitamin A:
14
IU
|
Vitamin C:
9
mg
|
Calcium:
8
mg
|
Iron:
1
mg