-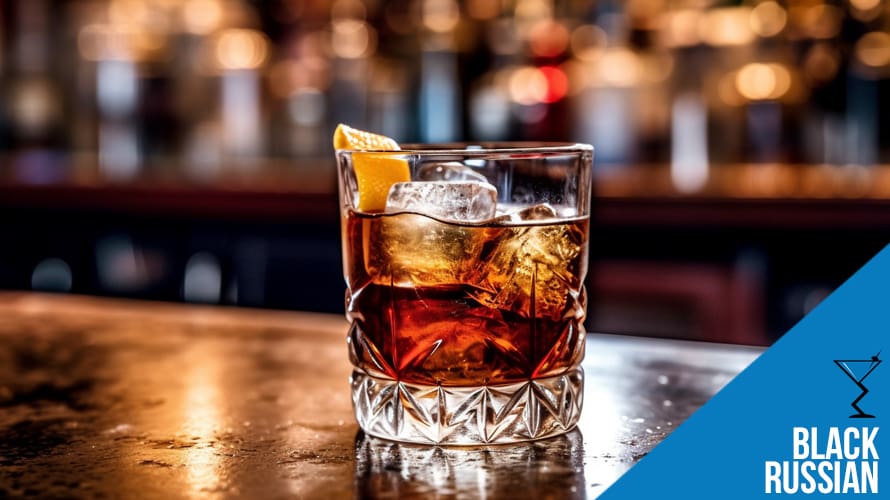 The Black Russian is a straightforward and classic cocktail that consists of just two ingredients: vodka and Kahlúa, a coffee liqueur made with rum, sugar, and arabica coffee. It was invented in the late 1940s by bartender Gustave Tops at the Hotel Metropole in Brussels.
Legend has it that Tops created the drink for Perle Mesta, the American ambassador to Luxembourg, who happened to be visiting the bar. The name of the cocktail is a simple reflection of its ingredients: Kahlúa, which is black in color, and vodka, which is commonly associated with Russia (despite Kahlúa actually being produced in Veracruz, Mexico). During that time, with the Cold War looming, the dark and mysterious Black Russian embodied the spirit of the era.
While the Black Russian is not as well-known today as its descendant, the White Russian, which incorporates cream, it has paved the way for numerous variations. The White Russian gained popularity in the 1960s and became even more famous thanks to its appearance in the film "The Big Lebowski" in 1998. However, the Black Russian remains a classic cocktail that has inspired countless innovations. For example, the Colorado Bulldog adds cola to the White Russian, while the Mudslide incorporates Irish cream. These drinks owe their existence to Tops' original combination of vodka and Kahlúa.
Making a Black Russian is incredibly easy, making it an ideal choice for home mixing. Simply stir the ingredients with ice and strain the liquid into a glass. This recipe produces a fairly dry version of the cocktail and serves as a great starting point. If you prefer a sweeter drink, you can adjust the proportions by adding more Kahlúa and reducing the amount of vodka to suit your taste.
Ingredients – What's in it?
Adjust Servings
1
serving
Instructions – How to make it:
Fill a rocks glass with ice. Add the booze, mix and enjoy.
Nutrition
Calories:
229
kcal
|
Carbohydrates:
14
g
|
Protein:
0.03
g
|
Fat:
0.1
g
|
Saturated Fat:
0.03
g
|
Polyunsaturated Fat:
0.03
g
|
Monounsaturated Fat:
0.01
g
|
Sodium:
3
mg
|
Potassium:
8
mg
|
Sugar:
14
g