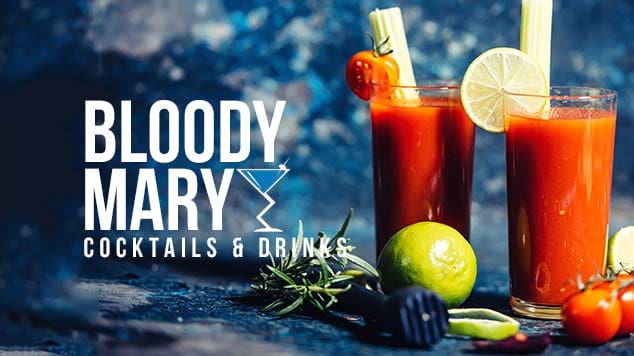 Bloody Mary Cocktails & Cocktail Recipes

Perhaps the most well known of cocktails, the Bloody Mary can be enjoyed almost any time of day.
A Bloody Mary is a cocktail containing vodka, tomato juice, and combinations of other spices and flavorings including Worcestershire sauce, Tabasco sauce, piri piri sauce, beef consommé or bouillon, horseradish, celery, olives, salt, black pepper, cayenne pepper, lemon juice and/or celery salt.
Here is our collection of popular Bloody Mary cocktails.
Bloody Mary Cocktails & Drinks