Thrilling 'T': Shots That Turn Up the Fun
'T' shots turn up the fun at any gathering. From the tangy Tequila Sunrise to the tropical Tiki Torch, these shots are all about thrilling your taste buds. Perfect for those who love to explore new flavors.
T Shots with Photos
Add sparkle to your holidays with a Tinseltini Shot! A festive blend of vodka, peppermint schnapps, and white chocolate liqueur. Cheers!
Tootsie Roll—a candy icon that's been delighting taste buds for generations. But what if I told you we've got a way to relive that childhood joy, only this time, it's served in a shot glass?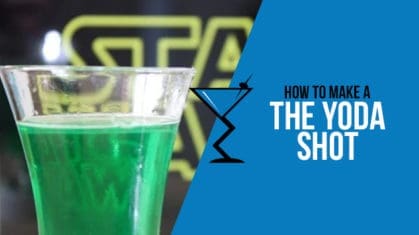 The Yoda Shot This recipe makes 6 shots. Don't forget to check out the rest of our Star Wars Cocktails
Shots by Letter