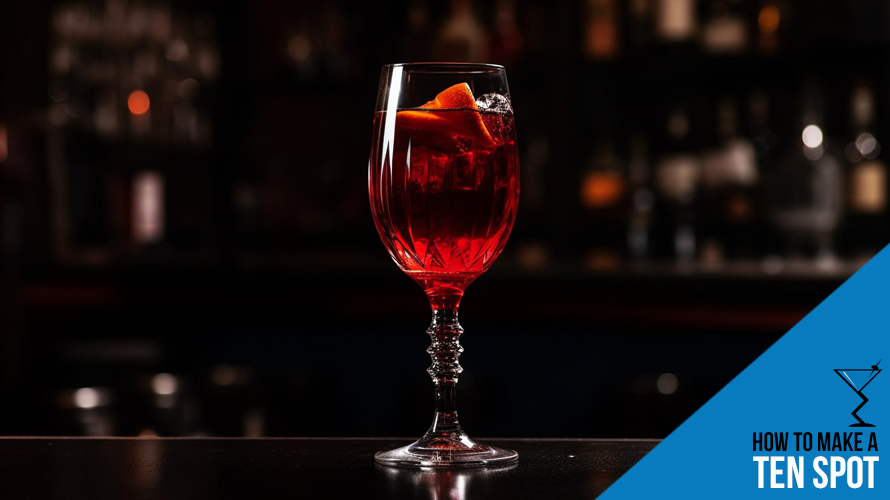 The Ten Spot Cocktail is a refreshing and lively drink that blends the botanical complexity of gin with the bitter-sweet appeal of Aperol, and the tart freshness of grapefruit and lime juices. With such a vibrant combination of ingredients, it certainly makes a memorable impression.
The gin, as the base spirit, provides a depth of flavors, typically including juniper, citrus peels, and various herbs and spices. The Aperol, an Italian aperitif, adds a bittersweet contrast to the mix, enhancing the complexity of the drink with its infusion of bitter orange, gentian, rhubarb, and an array of herbs and roots.
The grapefruit juice introduces a tangy, slightly bitter citrus note, which harmonizes beautifully with the Aperol and contrasts with the sweetness of the gin's botanicals. Lastly, the lime juice gives the cocktail a sharp, refreshing edge, cutting through the richer flavors and adding an extra layer of citrusy brightness.
Ingredients – What's in it?
Adjust Servings
1
serving
Instructions – How to make it:
Stir ingredients over ice

strain into champagne flute
Nutrition
Calories:
141
kcal
|
Carbohydrates:
3
g
|
Protein:
1
g
|
Fat:
1
g
|
Sodium:
1
mg
|
Sugar:
2
g
|
Vitamin C:
8
mg