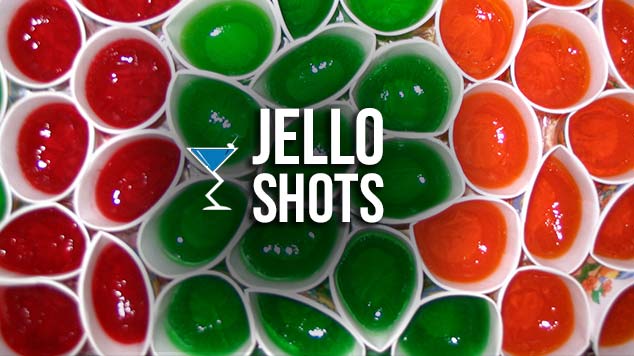 Jello Shots & Jelly Shot Recipes
Jello Shots are super popular right now and are a great hit with every party. They are simple to make you just need a few hours to let it set. At Drink Lab we have over 100 different types of Jello / Jelly Shots from Vodka Jelly shots, Champagne Jelly Shots to Strawberry Margarita Jello shots! The party doesn't have to stop at college. Everyone loves a good Jello Shot, and they might not be how you use to remember them. They are fun and easy to make. Try one of our many Jello Shot recipes you might even find some that taste like your favourite cocktail.
But don't be limited to serving up you Jello / Jelly shots just in a shot glass. Try and be creative likeJello Shots in Strawberry's, Jello Shots in Oranges, Layered Jello Shots.
But remember these ARE NOT for children, as they do look tempting to kids and big kids