-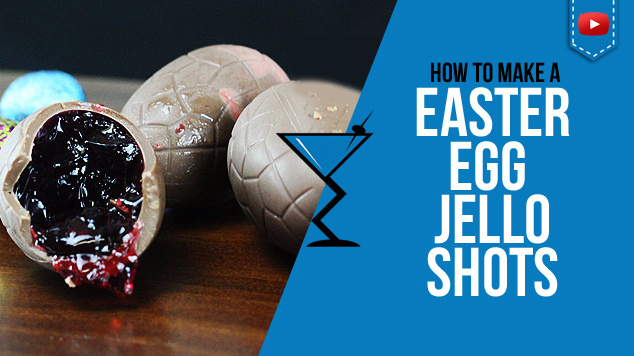 I think these will now have to become an Easter tradition for the Adults every Easter. Everyone loved these! Not only did they taste pretty awesome, they were a great talking point too. After seeing the kids eating, oohing and ahhing over their gooey filled Easter eggs of sugary creams and caramel. I thought to my self hey what if there was an adult version… and thats when it clicked Jello Shot Filled Easter eggs! Give them a try with your friends and family, You could even serve it up with some ice cream for desert haha. If you like these then be sure to check out the rest of our Easter Cocktails & Drinks
Ingredients - What's in it?
Instructions - How to make it:
Mix your Jelly / Jello into the hot water then add your 1 cup of Vodka. Mix and set aside in the fridge to cool but not go hard.

While your waiting for your jello / jelly to cool.

Unwrap just the top of each easter egg enough to put a small hole in the top

With a knife put a small hole enough to put a syringe or small funnel in.

*Note: Don't put the hole where the join of the egg is put it off to the side. other wise there is a good chance you will crack the whole egg along the join.

When the Jelly / Jello has cooled enough not to melt the chocolate. Pour inside the Easter eggs.

Set in the fridge to set for a few hours/overnight… Then serve.
Nutrition
Calories:
620
kcal
|
Carbohydrates:
8
g
|
Protein:
1
g
|
Fat:
4
g
|
Saturated Fat:
2
g
|
Cholesterol:
2
mg
|
Sodium:
29
mg
|
Sugar:
8
g
|
Calcium:
25
mg