-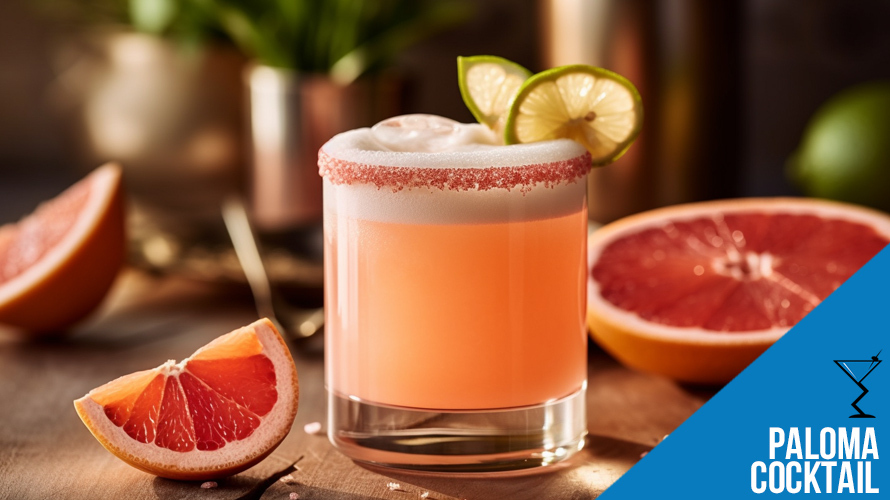 The Paloma is a refreshing and delicious cocktail that rivals the Margarita in its popularity and iconic status among tequila drinks. As the national drink of Mexico, the Paloma boasts an authentic pedigree that adds to its appeal.
What sets the Paloma apart is its simplicity. With just three ingredients—tequila, lime juice, and grapefruit soda—it's hard to go wrong. Unlike Margaritas, which can vary greatly in quality and balance, Palomas offer a foolproof recipe that hits all the right notes. When you're in the mood for a refreshing and well-rounded cocktail that can be prepared in no time, the Paloma's highball construction makes it a surefire winner.
Although Palomas are effortless to make, they deliver a surprisingly complex flavor profile. Traditionally, blanco tequila is used, but lightly aged reposado tequila also works wonderfully. It's advisable to reserve the añejo expression for sipping, as its rich oak influence can overpower the clean and invigorating taste of a Paloma.
In Mexico, Jarritos is the go-to grapefruit soda for its widespread availability, lively carbonation, and the delightful sweetness derived from sugar cane. If Jarritos isn't readily accessible, other suitable options include Squirt, Ting, or Fresca. Whichever grapefruit soda you choose, it's worth considering whether to rim the glass with salt or add a pinch of salt directly into the drink. While not essential, this step adds a savory element that beautifully complements the earthy tequila and tangy grapefruit. For an extra kick, experiment with spiced salts like Tajín.
The beauty of the Paloma lies in its simplicity. You don't need any special bar tools to make it. Just grab a highball glass, add ice, pour in the tequila, lime juice, and grapefruit soda, give it a quick stir, and voilà! You're ready to savor the refreshing flavors of Mexico's national cocktail. Whether you're celebrating a special occasion or simply seeking a delightful libation, the Paloma is a fantastic choice that can be enjoyed any day of the year.
Ingredients – What's in it?
Adjust Servings
1
serving
Instructions – How to make it:
Combine ingredients in a highball.

Add ice.

Garnish with a grapefruit wheel and enjoy.
Nutrition
Calories:
151
kcal
|
Carbohydrates:
6
g
|
Protein:
1
g
|
Fat:
1
g
|
Sodium:
40
mg
|
Potassium:
80
mg
|
Fiber:
1
g
|
Sugar:
4
g
|
Vitamin A:
16
IU
|
Vitamin C:
16
mg
|
Calcium:
6
mg
|
Iron:
1
mg