-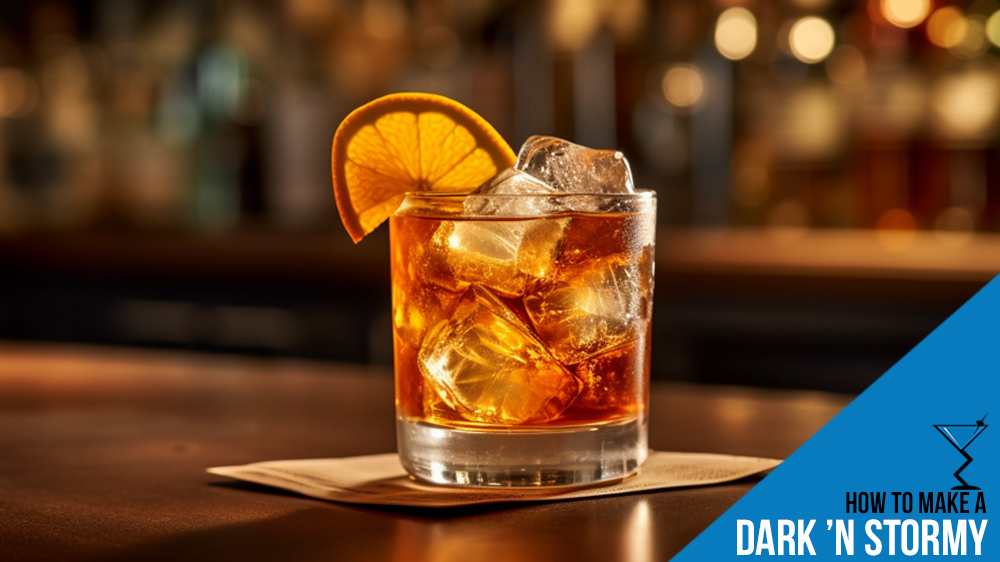 The Dark 'n Stormy is a flavorful and refreshing cocktail that combines dark rum, ginger beer, and lime. It is a popular drink enjoyed worldwide, known for its smooth and easy-to-drink qualities. Similar to the Moscow Mule, this cocktail offers a great option for vodka drinkers looking to try something new.
The origins of the Dark 'n Stormy are uncertain, but it is believed to have been concocted by sailors who appreciated the combination of rum and the soothing effects of ginger. The key ingredient in this cocktail is Gosling's Black Seal rum, a rich and flavorful rum from Bermuda with hints of caramel, vanilla, and spice. In fact, Gosling's rum is the only rum that can be used in a Dark 'n Stormy, as the company successfully trademarked the drink name.
It's important to note that ginger beer, not ginger ale, should be used in the Dark 'n Stormy. Ginger beer has a stronger ginger flavor and spicier bite compared to ginger ale, which enhances the richness of the rum. While some recipes include lime juice for an added citrus kick, it is optional, and the traditional serving style in Bermuda includes just rum, ginger beer, and a lime wedge for individual squeezing.
Whether you choose to add lime juice or stick to the classic ingredients, the Dark 'n Stormy is a delicious and satisfying cocktail that is sure to please. Just make sure to use Gosling's Black Seal rum to experience the authentic Dark 'n Stormy flavor.
Ingredients – What's in it?
Adjust Servings
1
serving
Instructions – How to make it:
Pour Ginger beer in to highball glass over ice.

Add ice.

Float Goslings Black Seal Rum on top.

Garnish with lime wedge and enjoy.
Nutrition
Calories:
141
kcal
|
Carbohydrates:
2
g
|
Sodium:
3
mg
|
Potassium:
1
mg
|
Sugar:
2
g
|
Calcium:
1
mg
|
Iron:
1
mg