-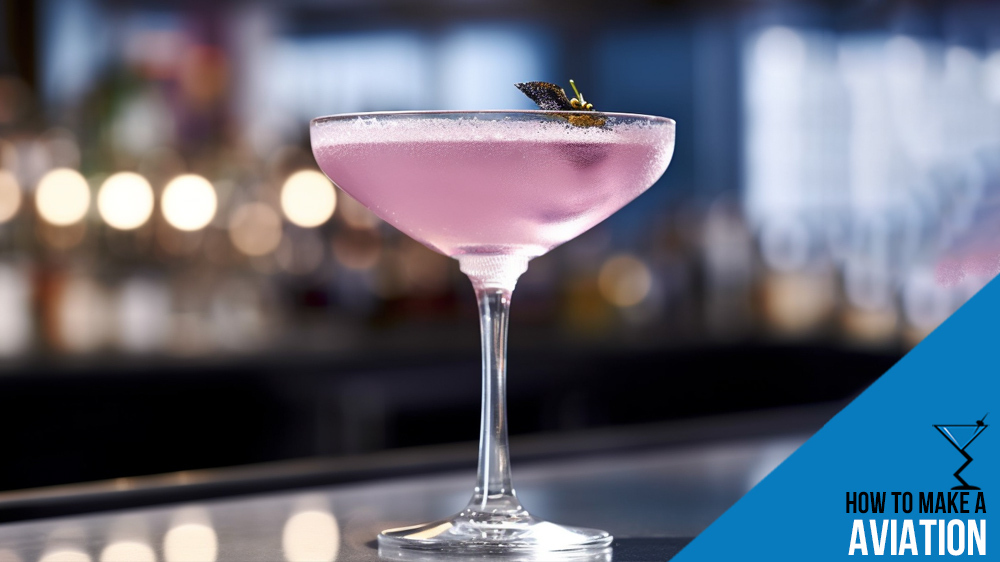 The Aviation cocktail has a rich history, originating in the early 1900s and making a comeback thanks to the revival of crème de violette liqueur. Initially disappearing from the market in the 1960s, crème de violette's reintroduction in 2007 by Haus Alpenz brought the Aviation back into the spotlight.
This floral gin cocktail combines gin, maraschino liqueur, fresh lemon juice, and the distinct crème de violette. The gin provides a solid foundation, maraschino liqueur adds bittersweet cherry notes, and lemon brings a necessary touch of acidity. Crème de violette, with its strong floral character, must be used sparingly to avoid overpowering the drink.
While Rothman & Winter's crème de violette is a popular choice, other violet liqueurs like Creme Yvette, The Bitter Truth, and Giffard offer their own unique profiles that work well in the Aviation.
Though some argue that the violet liqueur is essential for an authentic Aviation, variations without it have also found favor over the years. However, to experience the original recipe, the purple-hued liqueur is a must.
Let's celebrate the revival of crème de violette, ensuring that the Aviation and other violet-based cocktails remain a vibrant part of the cocktail scene. Cheers to never living in a world without the magic of crème de violette! 🍸💜
Ingredients – What's in it?
Adjust Servings
1
serving
Instructions – How to make it:
Add all the ingredients to a shaker and fill with ice.

Shake, and strain into a cocktail glass.

Garnish with a cherry if desired.
Nutrition
Calories:
176
kcal
|
Carbohydrates:
8
g
|
Protein:
0.1
g
|
Fat:
0.1
g
|
Saturated Fat:
0.01
g
|
Polyunsaturated Fat:
0.03
g
|
Monounsaturated Fat:
0.004
g
|
Sodium:
2
mg
|
Potassium:
28
mg
|
Fiber:
0.1
g
|
Sugar:
7
g
|
Vitamin C:
9.1
mg