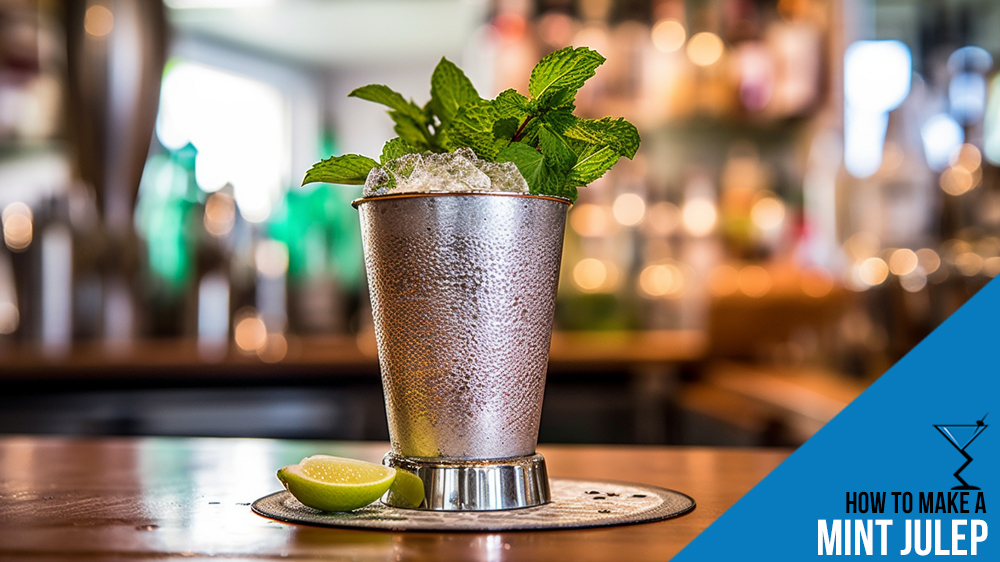 The Mint Julep, famously associated with the Kentucky Derby, is a bourbon cocktail worth savoring beyond race day. Comprised of bourbon, sugar, mint, and crushed ice, this refreshing drink has a rich history dating back to the 18th century in the southern United States.
Documented in John Davis' book in 1803, the Mint Julep was described as a morning libation enjoyed by Virginians, consisting of a spirit infused with mint. Originally, juleps encompassed a broader category of drinks made with various spirits and crushed ice, including cognac and peach brandy. However, after the phylloxera epidemic, bourbon became the preferred base for this beloved concoction.
Traditionally, the Mint Julep is served in a rocks glass or, ideally, a silver julep cup. Choosing a high-quality bourbon that suits your taste is essential since it's the star of the drink. Opting for a slightly higher-proof bourbon helps maintain the cocktail's integrity as the crushed ice slowly melts.
This recipe, shared by San Diego bartender Erick Castro, guarantees a refreshing experience. Don't limit yourself to enjoying a Mint Julep solely on Derby Day—indulge in this classic cocktail whenever the mood strikes and discover how a few simple ingredients can create the ultimate refreshment.
Ingredients – What's in it?
Adjust Servings
1
serving
Instructions – How to make it:
In a Julep cup or rocks glass, gently muddle the mint leaves with the simple syrup to release their aromatic oils.

Add the bourbon to the glass, and stir to combine with the mint and syrup.

Fill the glass tightly with crushed ice, packing it all the way to the top.

Stir the mixture vigorously, allowing the glass to frost on the outside.

Top the drink with additional crushed ice to form a domed shape over the rim of the glass.

Garnish with a fresh mint sprig, gently placing it in the ice dome.

For an optional touch, add a few drops of bitters on top of the ice dome.

Sip and savor the refreshing Mint Julep, letting the flavors of mint, bourbon, and sweetness meld together.
Nutrition
Calories:
156
kcal
|
Carbohydrates:
6
g
|
Protein:
0.3
g
|
Fat:
0.1
g
|
Saturated Fat:
0.02
g
|
Polyunsaturated Fat:
0.04
g
|
Sodium:
7
mg
|
Potassium:
51
mg
|
Fiber:
1
g
|
Sugar:
5
g
|
Vitamin A:
340
IU
|
Vitamin C:
3
mg
|
Calcium:
20
mg
|
Iron:
1
mg