<![CDATA[]]>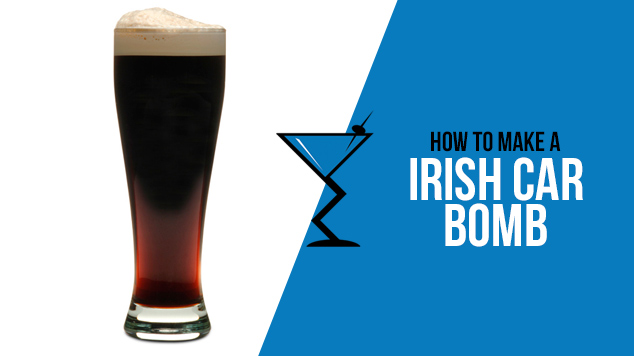 Print
--------------- ADVERTISEMENT - CONTINUE READING BELOW ---------------
An Irish Car Bomb is a popular American bomb shot cocktail, similar to a boilermaker, made by dropping a shot of
Irish cream
and whiskey into a glass of stout. Its a medium strength drink and is fairly easy to make. The "Irish" in the name refers to the drink's Irish ingredients; typically Guinness stout,
Baileys Irish Cream
, and Powers Irish Whiskey. The term "car bomb" combines reference to its "bomb shot" style as well as the noted car bombings of Northern Ireland's Troubles.
Ingredients - What's in it?
Instructions - How to make it:
Drop the shot into 1/2 a pint of Guinness and drink.
Nutrition
Calories:
189
kcal
|
Carbohydrates:
12
g
|
Protein:
3
g
|
Fat:
2
g
|
Saturated Fat:
1
g
|
Cholesterol:
54
mg
|
Sodium:
38
mg
|
Sugar:
11
g
--------------------- ADVERTISEMENT - CONTINUE READING BELOW ----------------
How to make a