-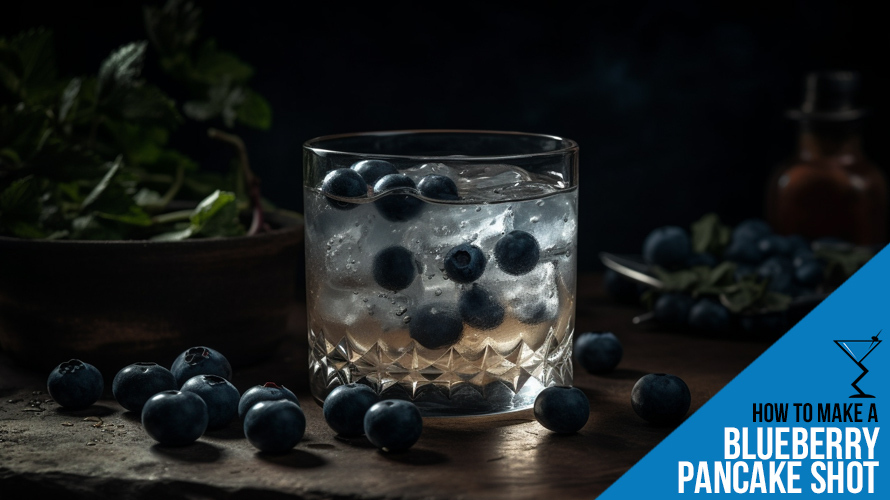 The Blueberry Pancake Shot is a delicious cocktail that tastes remarkably like the beloved breakfast treat. It's a delightful mix of the fruity goodness of blueberries with the sweet, creamy flavor of maple syrup and pancakes. It's essentially breakfast in a glass, but served as a delightful, dessert-like shot.
The Blueberry Pancake Shot is an ingenious cocktail creation that magically captures the mouthwatering essence of a classic breakfast treat within a compact shot glass. It's more than just a drink; it's a little culinary adventure that invokes images of a lazy Sunday brunch or a cheerful family breakfast around a bustling kitchen table.
Like a plate of fresh blueberry pancakes slathered with rich, melting butter and drizzled with maple syrup, this delightful shot embodies the perfect combination of blueberry fruitiness, creamy dairy, and the sweet warmth of butterscotch. Its flavor profile is a heartwarming blend of familiar breakfast flavors, but presented in a novel, playful, and decidedly adult format.
Ingredients – What's in it?
Adjust Servings
1
serving
Instructions – How to make it:
In a cocktail shaker with ice add your ingredients.

Shake and strain into your double shot glass.
Nutrition
Calories:
105
kcal
|
Carbohydrates:
8
g
|
Sugar:
8
g