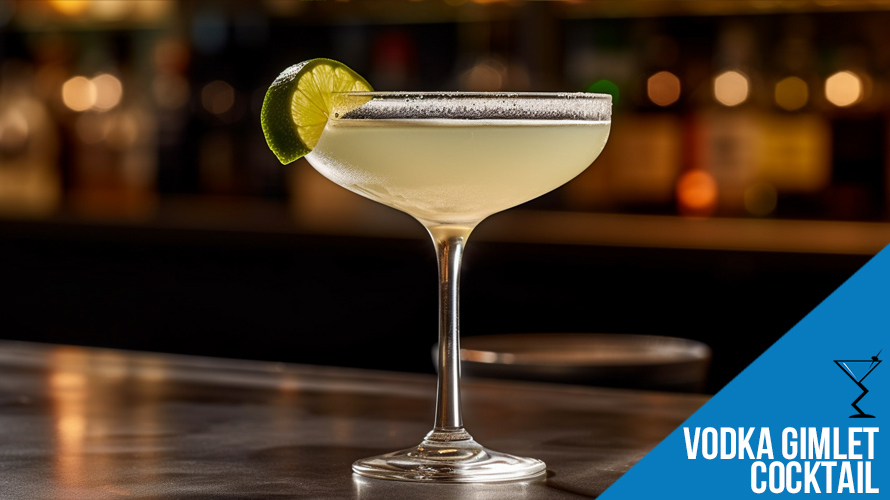 The Vodka Gimlet is a drink of simplicity and strength, demanding respect with its cold and potent character. Its origins date back to the late 18th century when British sailors sought a remedy for scurvy and found solace in the sour juice of limes. Mixing it with liquor made it more palatable, and thus the Gimlet was born. While traditionally made with gin, the vodka boom of the 1970s and '80s introduced a new twist to this classic cocktail.
To craft a perfect Vodka Gimlet at home, ensure your vodka is ice-cold. Store a bottle in the freezer for the occasion. And let's set aside that dusty bottle of Rose's lime cordial, as fresh-squeezed lime juice and simple syrup offer a superior and well-balanced flavor profile. Say goodbye to the overly sweet and concentrated cordial and embrace the refreshing combination of real lime juice and simple syrup.
With just three ingredients, the Vodka Gimlet is a breeze to assemble, ranking alongside other shaken classics like the Daiquiri. Next time you crave a straightforward and delightful drink, mix one up in the comfort of your home. Not only will you satisfy your palate, but you might just ward off scurvy too.
Ingredients – What's in it?
Adjust Servings
1
serving
Instructions – How to make it:
Add the vodka, lime juice, and simple syrup into a shaker filled with ice.

Shake the mixture vigorously until well-chilled.

Strain the cocktail into a chilled cocktail glass.

Garnish with a lime wheel for an extra touch of freshness.
Nutrition
Calories:
174
kcal
|
Carbohydrates:
12
g
|
Protein:
0.1
g
|
Fat:
0.01
g
|
Sodium:
9
mg
|
Potassium:
34
mg
|
Fiber:
0.1
g
|
Sugar:
11
g
|
Vitamin A:
11
IU
|
Vitamin C:
6
mg
|
Calcium:
5
mg
|
Iron:
1
mg