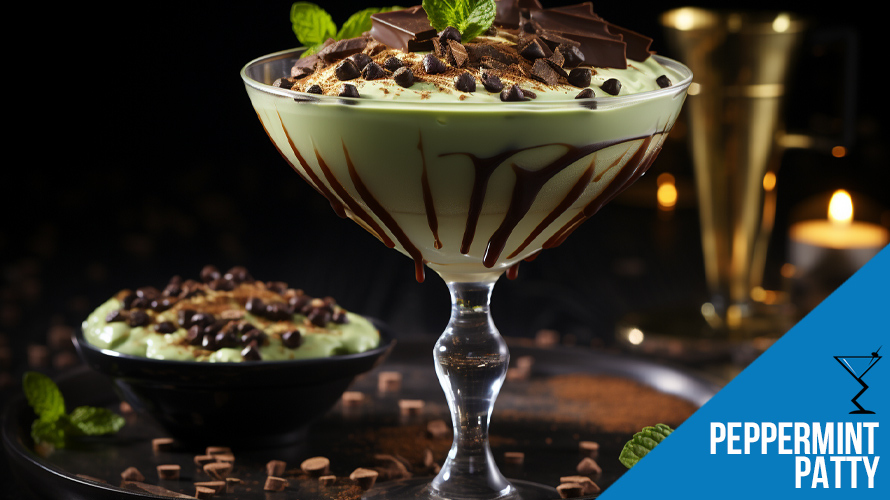 Peppermint Patty Christmas Cocktail. Remember those peppermint patty candies that melted in your mouth, leaving you with a cooling aftertaste? Imagine capturing that sensation in a cocktail glass. That's the Peppermint Patty for you. This cocktail is the perfect balance of crème de cacao and peppermint schnapps, often elevated with the velvety richness of heavy cream. It's a symphony of flavors that dance on your palate, warming you from the inside out.
Ingredients – What's in it?
Adjust Servings
1
serving
Instructions – How to make it:
In a cocktail shaker with ice pour in your Schnapps, Creme De Cacao and cream

Shake and strain into your cocktail or shot glass.
Nutrition
Calories:
402
kcal
|
Carbohydrates:
28
g
|
Protein:
1
g
|
Fat:
21
g
|
Saturated Fat:
13
g
|
Cholesterol:
78
mg
|
Sodium:
25
mg
|
Potassium:
45
mg
|
Fiber:
1
g
|
Sugar:
20
g
|
Vitamin A:
834
IU
|
Vitamin C:
1
mg
|
Calcium:
37
mg
|
Iron:
1
mg