Sipping Paradise – The Ultimate Mai Tai Experience
The Mai Tai, a cocktail that's not just a drink, but a ticket to a tropical paradise. This Tiki classic, with its intriguing history and vibrant flavors, is more than just a cocktail; it's an experience.
The History of the Mai Tai
The Mai Tai's story is as captivating as its taste. Born out of a rivalry between two legendary bartenders, Trader Vic and Don the Beachcomber, each claimed to be the creator of this iconic drink. The Mai Tai became a symbol of Tiki culture in the 1940s and 50s, embodying the allure of the South Pacific islands.
Essential Ingredients
The magic of the Mai Tai lies in its ingredients. A blend of rich, aged rum, the tang of fresh lime juice, the sweet allure of orgeat syrup, and a hint of orange liqueur creates a symphony of flavors. Choosing quality ingredients is key – a good aged rum can make all the difference.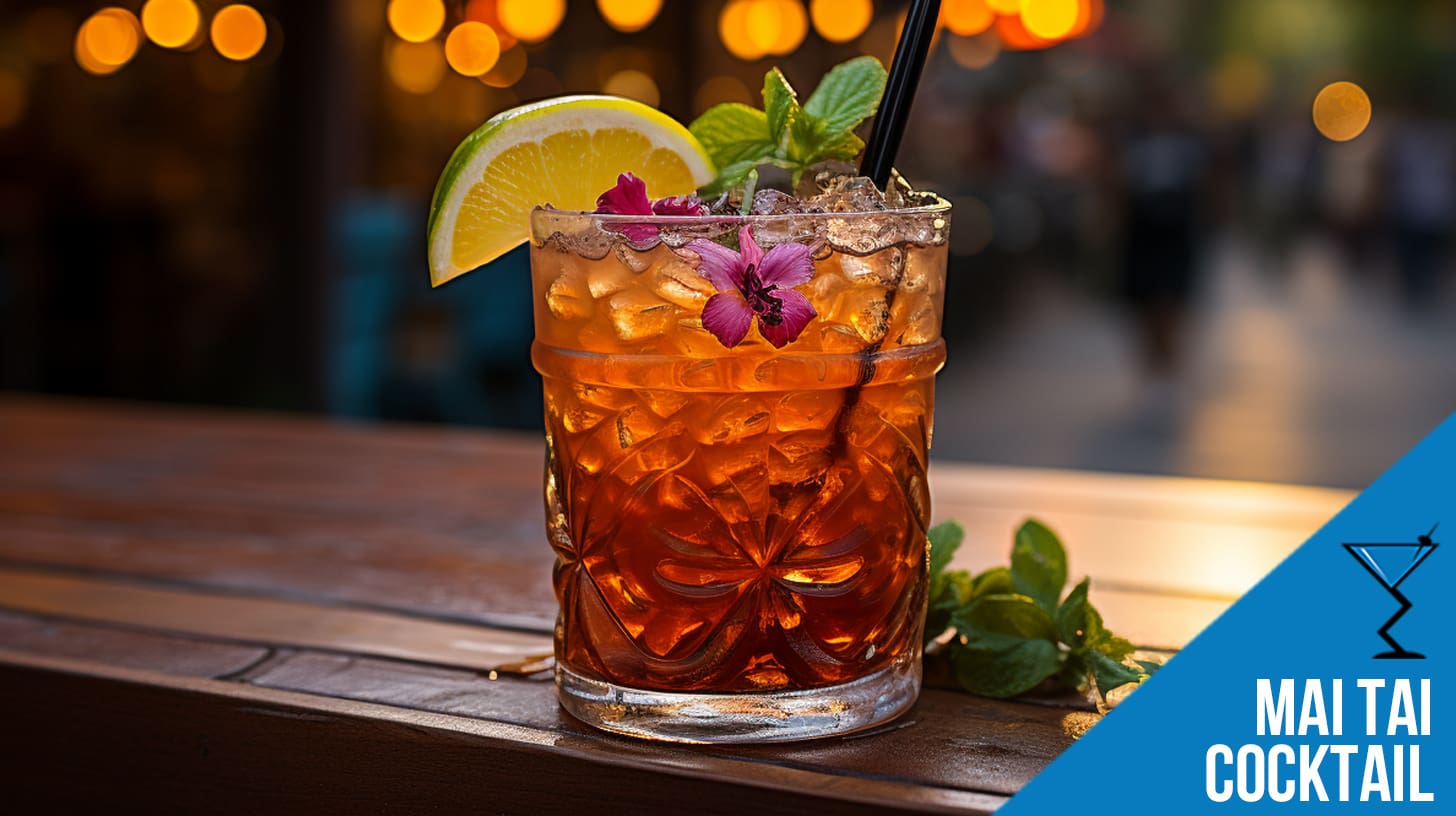 The Mai Tai has become one of the most popular cocktails in the world, and it's easy to see why. With its bright, fruity flavor and strong alcohol content, this drink is a favorite among cocktail enthusiasts and party-goers alike. Whether you're looking for a drink to enjoy on a hot summer day or a sophisticated cocktail to serve at a dinner party, the Mai Tai is the perfect choice.
Ingredients - What's in it?
Adjust Servings
1
serving
Instructions - How to make it:
Fill a shaker with ice cubes. Add all ingredients.

Shake and strain into a chilled rocks glass filled with crushed ice.

Garnish with mint leaf, pineapple, a cherry and lime.
Nutrition
Calories:
274
kcal
|
Carbohydrates:
29
g
|
Protein:
0.2
g
|
Fat:
0.1
g
|
Saturated Fat:
0.02
g
|
Polyunsaturated Fat:
0.04
g
|
Monounsaturated Fat:
0.01
g
|
Sodium:
2
mg
|
Potassium:
50
mg
|
Fiber:
0.4
g
|
Sugar:
26
g
|
Vitamin C:
12.4
mg
Variations and Personal Touches
The Mai Tai is a versatile cocktail. Experiment with different types of rum or try adding a splash of pineapple juice for a fruity twist. Personalizing your Mai Tai makes the experience even more special.
Serving and Presentation
Presentation is key in Tiki culture. Serve your Mai Tai in a highball glass, garnished with a lime wheel and a sprig of mint. Don't forget the umbrella for that extra tropical touch!