-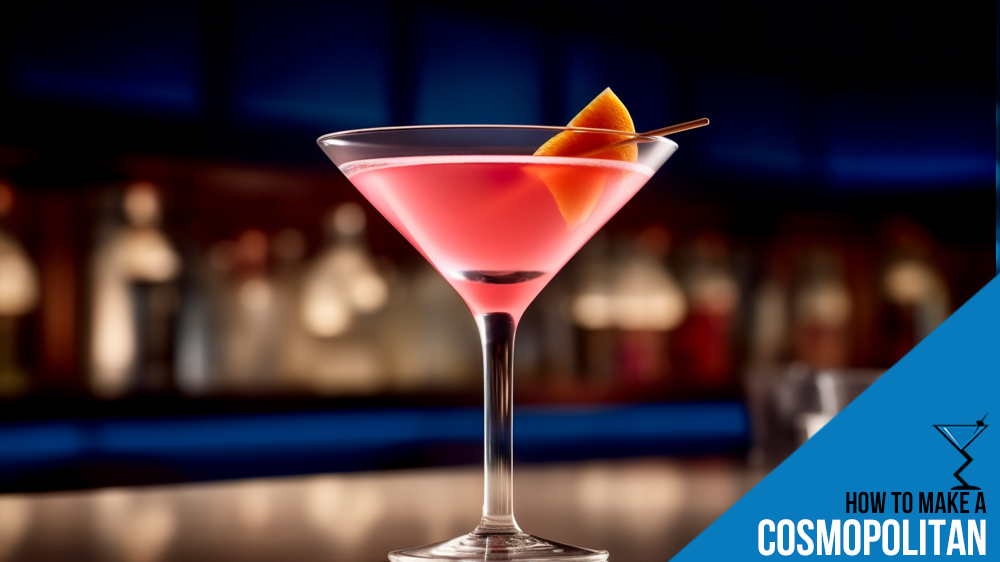 Cosmopolitan Cocktail
The Cosmopolitan is a cocktail with a rich history, reaching its peak of popularity in the 1990s during the height of the show "Sex and the City." The pink-hued Martini-style drink became a favorite of the show's characters and quickly gained widespread fame.
While the Cosmopolitan may not be as prevalent today as it was in its heyday, the classic recipe continues to endure. The original creation is attributed to Miami bartender Cheryl Cook in 1985, who combined citrus-flavored vodka with a splash of cranberry juice, inspired by the classic Kamikaze cocktail.
Although there is some debate about its exact origins, all sources agree that Toby Cecchini played a crucial role in popularizing the Cosmo. His version called for Absolut Citron vodka, Cointreau, Ocean Spray cranberry juice cocktail, and fresh lime juice, garnished with a lemon twist.
During the late 1980s and early 1990s, flavored vodka was gaining popularity, and Absolut Citron provided bartenders with a new element to work with. The combination of citrus-flavored vodka and cranberry juice became the preferred pairing for the Cosmo, and it remains a staple in most bars today. However, you can personalize the drink by choosing your favorite citrus-flavored vodka and cranberry juice, ensuring it suits your taste preferences. Just remember to use cranberry juice sparingly, as it should serve as an accent, adding a touch of tartness and color to the cocktail.
Ingredients – What's in it?
Instructions – How to make it:
Combine all ingredients in a cocktail shaker with ice. Shake briefly and pour into a chilled cocktail glass

Garnish with a lime twist.
Nutrition
Calories:
247
kcal
|
Carbohydrates:
17
g
|
Protein:
1
g
|
Fat:
1
g
|
Saturated Fat:
1
g
|
Sodium:
4
mg
|
Potassium:
58
mg
|
Fiber:
1
g
|
Sugar:
17
g
|
Vitamin A:
28
IU
|
Vitamin C:
6
mg
|
Calcium:
5
mg
|
Iron:
1
mg