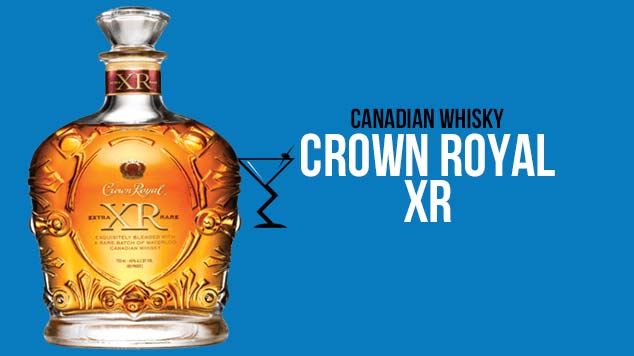 Crown Royal XR Canadian Whisky
The rarest and most prestigious blend from the Crown Royal range, Extra Rare (XR) is handcrafted with a unique blend that includes the final batch of whiskies from the renowned LaSalle distillery. Located on the island of Montreal, the LaSalle distillery produced whiskies with a unique richness, attributed to the fine water surrounding the island. The resulting whiskies were full-bodied and exceptionally smooth. The whisky itself delivers a sophisticated combination of dried fruits and honey in a harmonious balance with spicy notes of Canadian rye. The finish is a lovely, round taste of raisins, cocoa and brown sugar.
Product Detail:
Varietal: Canadian Whisky
Liquor Style: Blended Whisky
Country: Canada
Alcohol Volume: 40.0%
Tasting Notes:
Description: Refreshing and Smooth.
Colour: Bright gold.
Aroma: Light but rich and complex.
Taste: Lightly sweet with spicy notes of Canadian rye.
Finish: Long, peppery and warm.
Other Canadian Whisky Brands
Popular Cocktails with made with Crown Royal XR Canadian Whisky
More Canadian Whisky Drinks