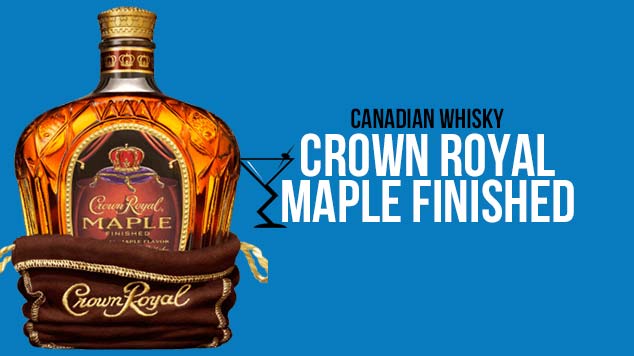 Crown Royal Maple Finished Canadian Whisky
Crown Royal Maple combines the unique taste of Crown Royal with a touch of natural maple flavour. The whisky is finished in maple-toasted oak to yield a blend of Crown Royal's signature caramel and vanilla nose with the aromas of light, fresh maple and a flavour profile that finishes on an authentically warm and woody note.
Product Detail:
Varietal: Canadian Whisky
Liquor Style: Blended Whisky
Age: 6 Year Old
Country: Canada
Closure: Screw Cap
Alcohol Volume: 40.0%
Tasting Notes:
Colour: Bright gold.
Aroma: Light, fresh maple combined with the signature caramel and vanilla nose of Crown Royal.
Taste: An exceptionally smooth blend with an authentic light maple taste.
Finish: Warm, woody caramelized note.
Other Canadian Whisky Brands
Popular Cocktails with made with Crown Royal Maple Finished Canadian Whisky
More Canadian Whisky Drinks