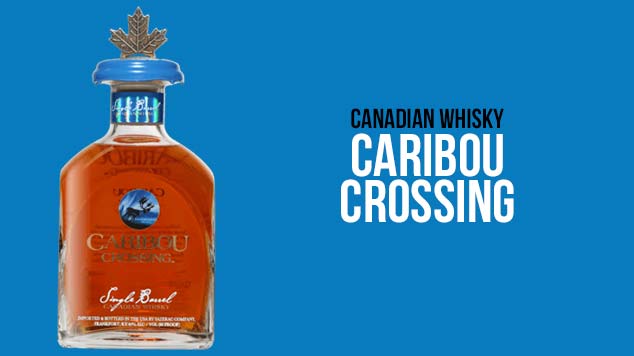 Caribou Crossing Canadian Whisky
Patiently aged, smooth and exceptionally flavourful, Caribou Crossing is available in limited quantities. As the world's first Single Barrel Canadian Whisky, Caribou Crossing has been patiently aged in oak for many years to give it a rich and complex yet smooth flavour. Each barrel is bottled individually with expert care and skill under rigorous quality standards.
Product Detail:
Varietal: Canadian Whisky
Liquor Style: Blended Malt
Age: 6 Year Old
Country: Canada
Closure: Cork
Alcohol Volume: 40.0%
Tasting Notes:
Description: Refreshing and Smooth.
Colour: Bright gold.
Aroma: Fresh and soft, with an almond nuttiness, hint of peppery spice.
Taste: Spicy and zesty, complimented with hints of rich oak and sweet vanilla, pleasant sweetness.
Finish: Clean, dry and lingering with subtle oak.
Other Canadian Whisky Brands
Popular Cocktails with made with Canadian Club
More Canadian Whisky Drinks