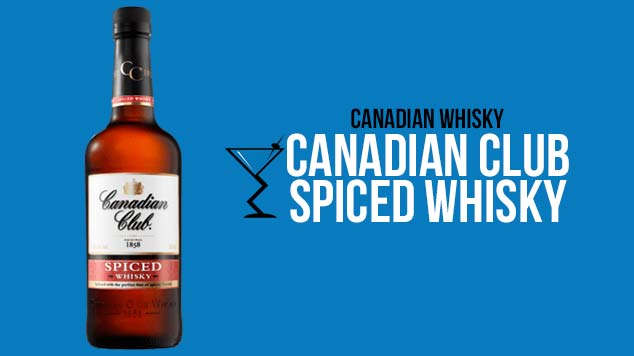 Canadian Club Spiced Whisky
Canadian Club Spiced is the newest addition to the Canadian Club family. It combines the smooth light flavour of Canadian Club Original and blends it with extracts of vanilla, all spice, black pepper, cinnamon, clove and juniper berry which will help Spice things up in your drinks cabinet!
Product Detail:
Varietal: Canadian Whisky
Liquor Style: Blended Whisky
Age: 6 Year Old
Country: Canada
Closure: Screw Cap
Alcohol Volume: 37.0%
Tasting Notes:
Description: Refreshing and Smooth.
Colour: Bright gold.
Aroma: Medium-body with notes of barley sugar and aniseed, notes of cut grass and fennel, a hint of straw and a vegetal freshness.
Taste: Quite sweet and gentle. There are notes of winter spice and dark sugars, a touch of rum.
Finish: Medium-sweetness and of medium-length.
Other Spiced Whisky Brands
Popular Cocktails with made with Canadian Club Spiced Whisky
More Canadian Whisky Drinks